500 x 0.1 lb Digital Physicians Scale
The DPS-660 Digital Physicians Scale Weighing System provides accurate, reliable weight performance up to 500 lbs x 0.1 lbs. The DPS-660 includes heavy-duty 18" x 24" weighing platform. The scale is built tough to handle hundreds of weighments per day in Gym & Weight Loss Center Applications & ideal for all of your home-personal-weighing needs.
The Display features a metal enclosure with front panel keypad that includes a "HOLD" feature and an easy to read weight display. The scale includes a 23" column that you can utilize or you can mount the weight readout on to a desk or wall if you wish.The scale is powered by AC/DC with a built-in rechargeable battery (approx 100 hrs).
Key Features
Mild steel platform, 304 stainless steel tray for easy cleaning
Adjustable tilt display for convenient viewing
Aluminum environmentally sealed single point load cell
Four Adjustable feet
Easy to read weight display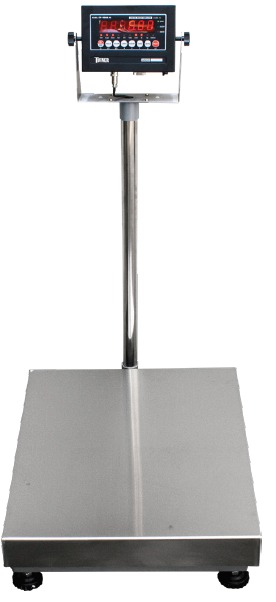 GROUND SHIPPING INCLUDED (continental US)
MODEL: DPS-660
CAPACITY: 500 x 0.1 lbs
PLATFORM: 18" x 24" x 5.5" H
COLUMN: 23"
POWER: AC/Battery