Seca 213 Portable Stadiometer
Seca 213 stadiometer is especially suitable for mobile use, great for measuring children and teenagers in the course of medical examinations in schools, for use by carers and health workers on the move. But it is also ideal for doctors and hospitals. Furthermore, the seca #2131821009 is suitable for measuring patients lying down. Once taken apart, the stadiometer is easy to transport. Ground Shipping Included (cont'l US)

213
Seca 213 Portable Height Rod
Mobile stadiometer for measuring height
Flexible positioning due to large floor plate.seca 213 is the convenient mobile method of measuring height.
The stadiometer seca 213 is especially suitable for mobile use, e.g. for measuring children and teenagers in the course of medical examinations in schools, for use by caregivers and health workers on the move visiting patients in houses, homes and apartments. But it is also ideal for doctor's surgeries and hospitals specialising in child and adolescent medicine. Furthermore, the seca 213 is suitable for measuring patients lying down. Once taken apart, the stadiometer is easy to transport anywhere.
Price Includes Ground Shipping (cont'l US)
• Simple and easy to set up – no wall fastening necessary.
• Large floor plate ensures stability.
• Result clearly visible while measuring.
• Convenient and easy to transport.

The stadiometer seca 213 can be used anywhere because the large floor plate provides the necessary stability. The stadiometer seca 213 is therefore the ideal piece of equipment for all those who require reliable measuring instruments at frequently changing locations.

Simple and quick to set up – no wall fastening required.
The measuring rod seca 213 which can be dismantled into several pieces can be set up
easily and quickly. It is mounted on the floor plate in no time at all. Further fixation, e.g.
by means of a wall fastening, is no longer necessary.

Precise reading of results.
Adjusting the smooth-running measuring slide is extremely easy due to the large head plate. A further sophisticated detail is that, as the scale is printed along the side of the measuring rod, it is easy to read off the result while measuring, thus guaranteeing precise results - up to a height of 207 cm.

Convenient and easy to transport.
Practical: the stadiometer seca 213 is easy to take anywhere not only because it can be
dismantled in no time at all but also because it has a practical, integrated handle.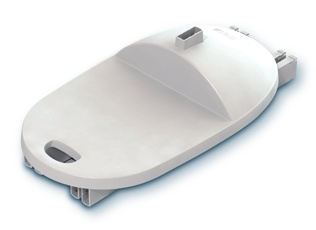 seca 213 Specifications

Measuring Range

Measuring range: 20 – 205 cm / 8 – 81"

Graduation

Graduation: 1 mm / 1/8"

Dimensions (WxHxD)

337 x 2.130 x 590 mm

Dimensions for Transport

Weight

3 kg

Options

412 carry bag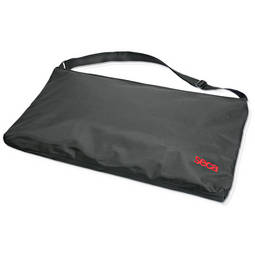 Add the optional 412 carry bag for the complete portable solution to mobile height measurement.
No rating yet... Be the first to rate this product!