Rice Lake Counterpart Counting Scale 100 lb.
Rice Lake Counterpart CP-100 replaces DC-190 is a large Capacity Counting Scale, 11" x 16" platter, 100 x 0.01 lb. capacity. Ideal choice for a business looking to buy a solution for parts counting.

118800
The Rice Lake configurable counting indicator with 100 pound capacity scale base eliminates the equipment learning curve. Users basically follow the keys left to right- zero, tare, and sample. View weight, piece weight, description and quantity all simultaneously. And a ten-piece default sample is all that Counterpart ever demands.While Counterpart was made for user simplicity, additionally, it supplies the high-end characteristics essential for much better inventory control and record keeping.
Counterpart® from Rice Lake Weighing Systems is a configurable indicator -- specially designed from the board up. With amazingly precise internal resolution, it counts any part, from tiny resistors to heavy engine parts -- accurately, quickly and easily. Rice Lake's Counterpart comes out of the box ready to count anything in your operation.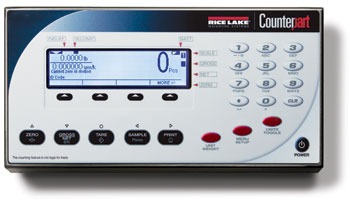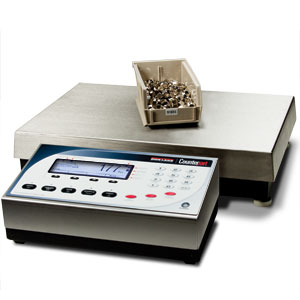 Dual Channel with Digi S-XL Base System & Bracket (second channel available for use with other bases)

PART #

MODEL #

CAPACITY

PLATFORM

118796
118797
118798
118799
118800
No rating yet... Be the first to rate this product!