Important announcement for fans of the Tree brand LCT counting scale and the MCT counting scales; there will be a change taking place with the internal battery. Currently, those popular counting scales use internal lead acid rechargeable batteries.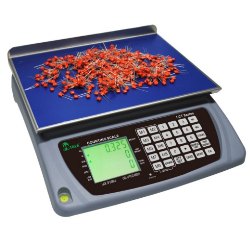 However, that will soon change.
The factory is going to start using Lithium Batteries in the MCT and LCT counting scales. The factory will continue to ship the lead acid battery scales out until they run out.  Just a guess, but this will probably take place some time this fall. And once that happens, from then on, we will only be carrying MCT and LCT units with Lithium Batteries.