This versatile 4x5 10,000 lb floor scale is perfect for the widest variety of industrial applications. The structural steel design withstands years of heavy industrial use. We ship standard size floor scales from stock, typically within one to two business days. The scale is calibrated to its digital indicator (10,000 x 2 lb.) at the factory and is ready to weigh when you receive it.
This is a great scale for pallet weighing since sometimes when you try to roll a pallet jack completely on a platform scale, it doesn't quite fit correctly on a 4'x4' model. You could use the 5'x5' model or it might be a great choice to use this 4'x5' scale which will give you that extra room you need.
The 4x5 scale platform and digital readout are NTEP approved certified legal for trade items. The basic keypad functions of the indicator are user friendly and a user manual is included. All you have to do to set-up the scale, is to remove the scale from the shipping pallet and plug the quick disconnect from the scale into the digital indicator and plug the 110VAC power adapter in. We reserve the right to substitute product of equal or greater quality due to availability on this item.
Free freight packages are to business addresses only (Zoned Commercial) with a loading dock or fork-lift. All other charges are the buyers responsibility. (Liftgate, Residential, Construction, Military)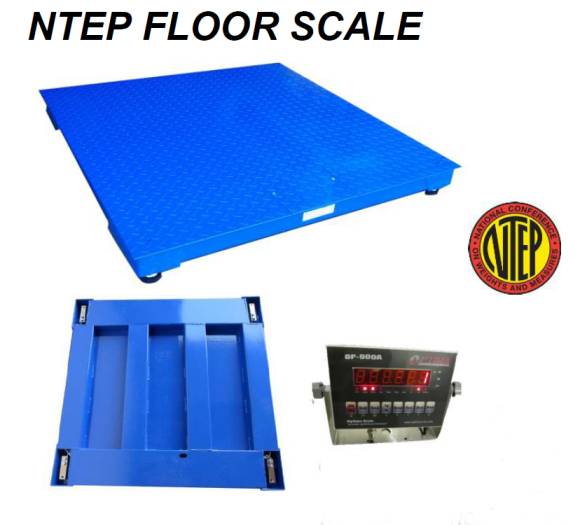 Highest quality 4x5 platform scale for industrial use
Easy to install and last for years
Includes indicator with lb/kg selectable
20' long heavy duty metal shielded cable for indicator
Legal for Trade: NTEP Approved CC# 10-081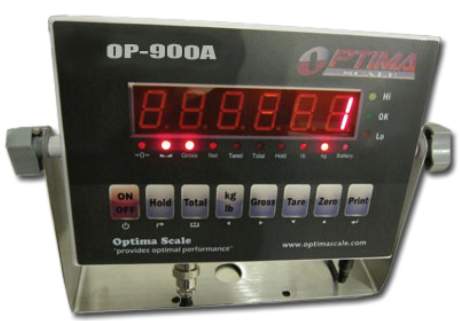 MODEL # ............................. PLATFORM .............................. CAPACITY x READABILITY
OP-916-4x5-10 .......................... 4' x 5' ............................................ 10,000 x 2 lb

Others Available
| | | |
| --- | --- | --- |
| Product No. | Capacity | Platform Size |
| OP-916-2x2-5 | 5K lb x 1 lb | 2' x 2' x 4.2"H |
| OP-916-3030-5 | 5K lb x 1 lb | 30" x 30" x 4.2"H |
| OP-916-3x3-5 | 5K lb x 1 lb | 3' x 3' x 4.2"H |
| OP-916-4x4-2 | 2K lb x 0.5lb | 4' x 4' x 4.2"H |
| OP-916-4x4-5 | 5K lb x 1 lb | 4' x 4' x 4.2"H |
| OP-916-4x4-10 | 10K lb x 2 lb | 4' x 4' x 4.2"H |
| OP-916-4x5-5 | 5K lb x 1 lb | 4' x 5' x 4.2"H |
| OP-916-4x5-10 | 10K lb x 2 lb | 4' x 5' x 4.2"H |
| OP-916-5x5-5 | 5K lb x 1 lb | 5' x 5' x 4.2"H |
| OP-916-5x5-10 | 5K lb x 1 lb | 5' x 5' x 4.2"H |
| OP-916-5x5-20 | 20K lb x 5 lb | 5' x 5' x 4.5"H |
| OP-916-4x6-10 | 10K lb x 2 lb | 4' x 6' x 4.2"H |
| OP-916-5x7-10 | 10K lb x 2 lb | 5' x 7' x 4.2"H |
| OP-916-5x7-20 | 20K lb x 5 lb | 5' x 7' x 4.5"H |
| OP-916-4x8-10 | 10K lb x 2 lb | 4' x 8' x 4.2"H |
| OP-916-6x6-20 | 20K lb x 5 lb | 6' x 6' x 4.5"H |
| OP-916-7x7-20 | 20K lb x 5 lb | 7' x 7' x 4.5"H |
| OP-916-7x7-30 | 30K lb x 5 lb | 7' x 7' x 4.8"H |