System includes basic digital weighing indicator with 48" L x 4" W weigh bars to bring an affordable solution to budget-minded consumers. This 5000 pound capacity scale uses high quality load cells and the digital indicator has a rechargeable battery. This is a great scale for small 4H clubs, FFA organizations, etc, with goats, sheep, pigs, yearlings and small cattle. It is also good for most warehousing applications.
Portable, Heavy Duty weighing beam system

Use for applications like cages for animal, silos, milk tanks, small platforms and storage containers

Easy to install and last for years

Includes indicator with lb/kg selectable, rechargeable battery (last up to 72 hrs), RS-232, auto hold

Comes with (2) 48"x4" size beams
Total Capacity: 5000 lb x 1 lb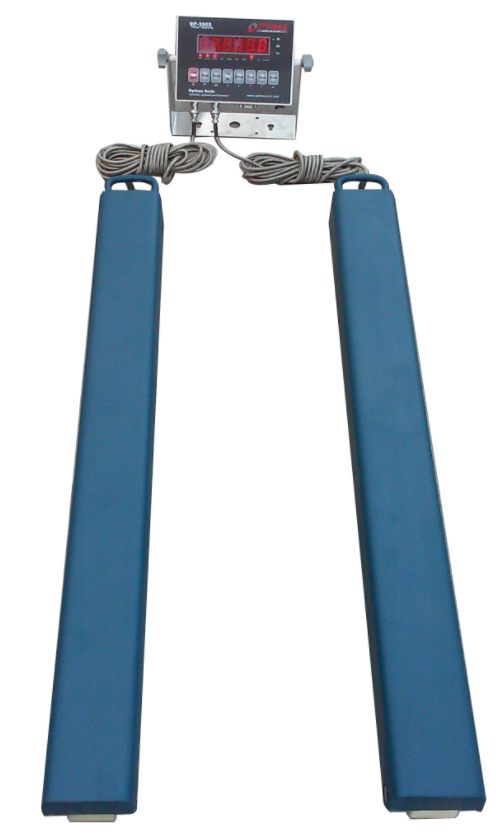 PRICE INCLUDES GROUND FREIGHT (cont'l US)
Capacity: 5000 x 1 lb
Dimension: 48" L x 4" W
Power: 110VAC & Built in Rechargeable Battery
ITEM NUMBER ........ DESCRIPTION
OP-919-48-5K 5000 lb Capacity Weigh Beam Set (includes (2) 48" long weigh beams and digital weight indicator)
No rating yet... Be the first to rate this product!