Optima Scale OP-433 4 foot Bumper Guard
Optima Scale OP-433 four foot long bump guard. Put this around your floor scale to protect from forklift traffic. Easy to see in almost any environment. Prevents forklifts or other hazards from damaging the scale. Easy to install with 4.5", 1/2" anchor bolts and 5/8" washers. For use with OP-916 series floor scales. Freight included (continental US)

OP-433-4
Help keep forklifts away from your Optima OP-916 floor scales with our OP-433-4 bumper guard(s). We recommend installing a couple of these on your most heavily traveled corridors. The picture below shows (2) of the OP433 bump guards installed around the OP-916 floor scale. Floor Scale sold separately.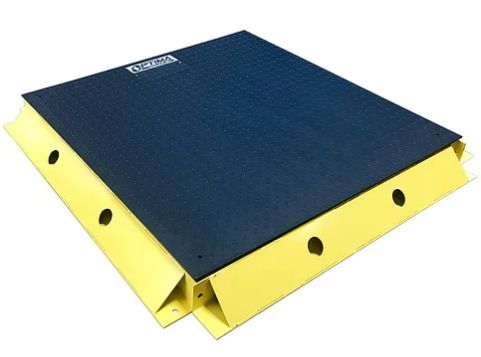 ITEM # .............. DESCRIPTION
OP-433-4 Bump Guard 4 ft L
No rating yet... Be the first to rate this product!