Adam Equipment CPWplus 300L Portable Digital Veterinary Scale
The CPWplus 300L portable digital vet scales are based on the success of the original CPWplus. These new models feature a larger weighing platform. An optional rubber non-slip mat is also available to help people or animals standing on the scale. Capacity: 660 lbs.

CPWplus 300L
The CPWplus 300L portable vet scales offers an outstanding size and max capacity of 660 pounds to meet more of your weighing applications. With its ease of use and affordability, the CPWplus 300L combines reliability and durability for weighing tasks in almost every immaginable situation. CPWplus 300L floor scales use the same technology as the standard CPW series, however these CPWplus L models have larger weighing platforms and are also equipped with wheels and a handle, so you can move the platform scale around an animal hospital or vet office with ease.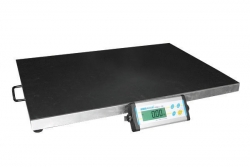 Color coded keys

External calibration

Four load cell construction

Full range tare

Kg/ lb/ oz/ lb & oz switchable

Hold function

Large backlit LCD display

Mains adapter and wall mounting kit supplied as standard

Portable with battery power

RS-232 bi-directional interface

Stainless steel weighing pan with remote indicator

Simple 4 button operation

Tare function

Rechargeable battery or mains power
CPWplus 300L Technical Specifications
CPW Plus 300L General Specifications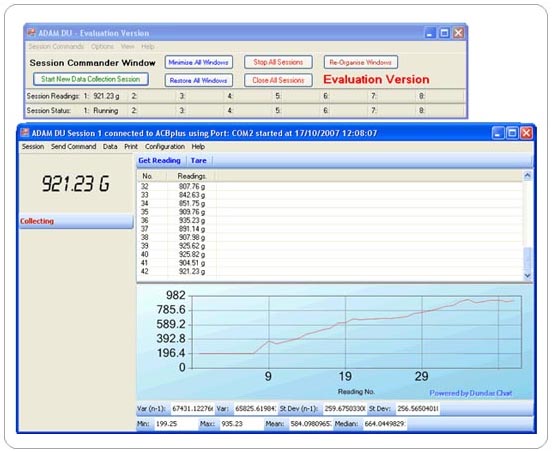 Add the optional Adam DU weight data collection program to your order for the easiest way to send weight data to your personal computer!

No rating yet... Be the first to rate this product!