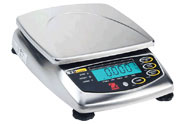 The Ohaus FD Series digital bench scale is a rugged, multi-use portioning scale designed for use in food service applications. Ideally suited for food portioning and checkweighing, the FD Series combines an easily cleaned design, fast display and high precision load cell.


Doran Washdown Safe Bench Scales
The XL incorporates the proven reliability of our with many asked for new features at the same low price!
Base Sizes: 10" x 10", 12" x 12", or 15" x 15"
Max. Capacities: 5 to 200 lb

Yamato Accu-Weigh PB-200 Pizza Portion Scale


The combination of a foot tare switch, an easy to read LCD display and a low profile design, make the PB-200 ideal for portion control in the preparation of pizza and baked goods. In addition, the removable stainless steel platform makes cleanup a snap.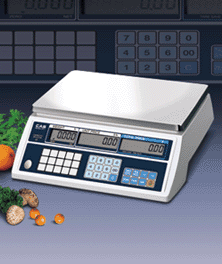 CAS TP-1 Price Computing Scale
15 direct PLU memory
Front & Rear Display
Avery Berkel CZ442 Retail Price Computing Scale



Take the guess work out of pricing with the Avery Berkel CZ442 NTEP legal for trade price computing scale. Tough, portable electronic price computing scale ideal for use where counter space and economy are important considerations. The simple keypad offers 10 numeric keys and four function keys for tare, clear, zero and kg/lb. Capacity: 30 x .01 lbs


Doran PC 400 Portion Control Scale
The most feature-packed, heavy-duty scale in its class. The case and platter are constructed of heavy guage food grade stainless steel.
The rugged PC-400 makes the "throw-away" portion control scale a thing of the past.
Base Size: 6.5" x 6.5"
Max. Capacity: 2, 5, 10, 20 lbs