LSS Junior Shipping Scale 200 x .05 lbs
The LSS Junior is a versatile digital scale, capable of weighing everything from small animals to packages for shipping. Its 14" x 16" weigh platter is great for weighing all kinds of items and the bright backlit digital indicator is easy to read. Capacity: 200 x 0.05 lb. Ground Shipping included for cont'l US

LSS-JR
Ground Shipping included for cont'l US

LSS-Junior Digital Scale works great for many every day tasks

The LSS-JR Digital Scale features a large easy to clean stainless platform with four load cells. Its remote display with large Backlit LCD gives easy viewing. The display can be used on a desk top or wall mounted with the included hardware.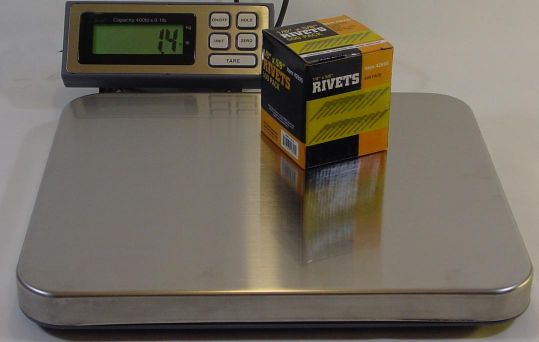 Capacity: 200 x 0.05 lb
Platform Size: 14" x 16"

LSS-JR Features
"Hold" Feature compensates for movement on the platform allowing you to capture exact weight of animal
Four (4) Function Keys: "On/Off" "Hold" "Unit" "Tare"
100% Tare allows the ability to tare the Handler to obtain the weight of the animal
Large easy to clean stainless platform
Remote Backlit LCD (1") display for easy viewing in any light
110VAC power supply or (Six AA battery not included)
Switchable units – lb, kg
This is a versatile and affordable digital scale. Great for weighing everything from small animals to weighing large shipping boxes -- you can not beat the quality and value of the LSS-JR. Its large 14"x16" base is large enough for shipments and parcels, yet small and accurate enough for the smaller breeds of puppies.
Note: LSS-JR comes to you factory calibrated so once you receive the scale, unpack it and you're ready to weigh -- no need to calibrate. (only trained scale technicians with certified weight should attempt to calibrate the item)