Take a look at the Mettler Toledo BC-60 shipping scale. As many of you know, the PS60 has been the "standard" in the shipping industry for almost 20 years. The new BC-60 scale from Mettler Toledo provides the same rugged and reliable operation, but also has enhanced capabilities with the latest technology to lead the Carrier, Express, and Postal industries into the next 20 years. The Mettler Toledo BC60 shipping scale provides superior reliability, flexible communications and added value applications for retail shipping stores, post office counters, corporate mail rooms, sorting stations, warehouse shipping docks and warehouse packing stations.
The BC series scales include the latest technology, and provide a drop-in replacement for the legendary PS scale, offering the same ruggedness, reliability, and ease of operation. BC scales' advanced electronics and graphical display allows greater flexibility and enhanced performance for mailing, shipping and warehouse applications. Designed to work flawlessly with UPS WorldShip®, FedEx Ship Manager®, DHL EasyShip® and other shipping and manifesting software, the BC scale is an ideal choice for parcel and shipping stores, post offices, carrier retail counters, corporate mail rooms and warehouse packing stations or shipping departments.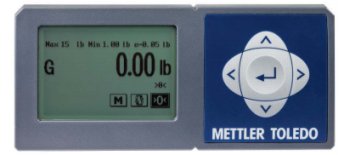 Mettler Toledo BC60 shipping scales are ideal for many weighing applications where only gross weight readings are required... and where economy or system integration is important. Mettler Toledo BC 60 scales are ideal for many weighing applications where only gross weight readings are required and where economy or system integration is important. This parcel scale is commonly used at mail box and shipping stores, post offices, corporate shipping departments and package delivery drop-off centers. The BCA-222-60U-B101-110 scale is an ideal choice for PC-Based carrier shipping systems. It is compatible with many shipping systems from UPS, FedEx, DHL, Airborne, and many others. Check with your software company for compatibility before ordering.
The Mettler Toledo BC-60 (replaces PS-60) is a great choice for your shipping warehouse because freight carriers need the weight of every single package they accept into their system. Carriers require that you provide accurate weight information when submitting your shipping documentation. If the weight reported is lower then the actual weight, carriers can bill you for the difference. Adding a Mettler Toledo digital scale to your shipping station eliminates the errors and saves time and money associated with recording inaccurate weights. Whether at the receiving or shipping dock; stand-alone or computer-based; in manufacturing or retail; reading lb or kg -- you get accurate weighments at an economical price with the BC 60. UPS Worldship™ Software Compatible Scale. USB and RS232 ports are now standard. NTEP Approved. Expected Transit time

BC 60 scales are simple to set up and easy to use. No complicated programming is required to connect them to your shipping software. The large graphical display with basic navigation keypad are simple and intuitive. Managers have access to password-protected controls for adjusting optimum operation and performance.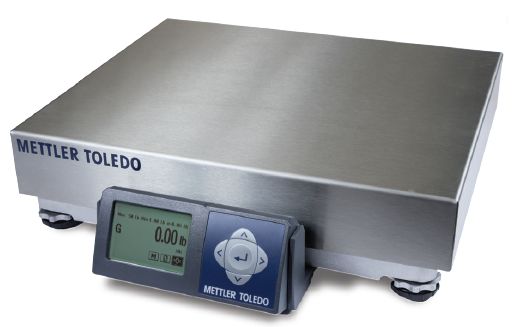 Mettler Toledo BC-60 Specifications

BC-60

Capacity 150 x 0.05 lb / 60 x 0.02 kg, Stainless Steel Platter

Base Dimensions, W x D

Platter Dimensions, W x D

Platter Options Available

Stainless Steel -- Optional Ball Top or Roller-Top available

Display Type

Liquid Crystal (LCD) 0.5 in high digits

Power Supply

120 VAC, 9VDC Wall Mount with 6 foot cable

RS232 Cable

USB Cable

Approvals

Shipping Weight
Also available:
Optional Ball Top Platter BC60 and Rollertop Model BC60
Mettler Toledo BC60 UPS Shi... reviews

Global Rating: 5.00 from 1 reviews
See all reviews
Add your review of this product
Bc60
May 16, 2020
Harold
NY US
Iíve used these for years. Easy to connect and accurate. Highly recommend. more...