Salter Brecknell Vet Deck Animal Platform Scale 1000 lb.
Salter Vet Deck Floor Scale calibrated to the SBI-521 with LED display is great for weighing hogs, pigs, small livestock, and more! Our Vet Deck platform scale and digital readout dimensions are 50" x 20" with a maximum capacity of 1000 lbs x 0.2 lbs. Ground Shipping included for cont'l US

816965005710
GROUND SHIPPING INCLUDED (cont'l US)
The Salter Brecknell Vet-Deck with SBI-521 digital indicator accomplishes a multitude of weighing jobs on the farm making it extremely versatile. It fits easily into alleyways for weighing market hogs, nursery pigs, or other livestock. Its low profile makes it easy to weigh feed carts and bulk containers. The non-skid surface protects you and your livestock from accidental slips and falls. The adjustable footpads allow it to work effectively on uneven floors.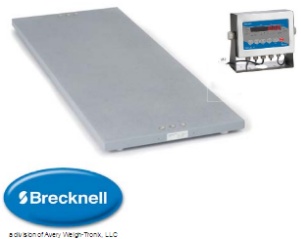 The Salter Brecknell Vet Deck VD1000 scale is easy to move, weighing only around 55 pounds. You can set it in place without ramps or recessed floors because it's only 1.75 inches high. The Vet-Deck has no additional installation costs. And its Weigh Bar® system means it has no moving parts that require maintenance or adjustments.

The Vet-Deck gives you constant accuracy, within 0.5% and it's compatible to a number of indicators for fast digital readout. All units are pre-calibrated and are simple to install using the adjustable feet for leveling on almost any surface. The Vet-Deck is built to withstand rigorous daily use. Your investment is backed by a one-year limited warranty backed by the manufacturer Salter Brecknell, a leader in scales. Simple to set-up and easy-to-use design, equipped with IP65 rated water resistant stainless steel enclosed indicator and stainless steel mounting bracket. Easy-to-read LED display with programmable hold, print, accumulation and check weighing functions. Adjustable filter settings to reduce environmental vibration noise for rapid setting and quick measurements
Salter Vet Deck with SBI-521

Item Number
816965005710
Capacity
1000 x 0.2 lbs
Platform Size
20" x 50" x 1.75"
Power
110VAC and Rechargeable Battery
Ship Weight
65 lbs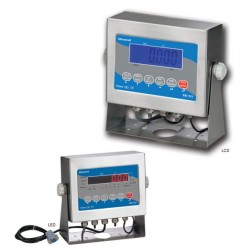 The Vet Deck Platform comes with the SBI-521 Digital Readout calibrated, for a complete system!
No rating yet... Be the first to rate this product!