MCT Plus Economy Counting Scale 66 lb
$

170.00
Reg. Price $225.00
You Save $55.00
InStock
MCT 66 Plus Counting Scale 66 x 0.002 lb features 0.8" LCD w/ backlight, 30,000 divisions/ 1.3m internal resolution, 7.5" x 10" Platter, AC Adapter and rechargeable battery included. Units: g, oz, lb, dwt, ozt, ct. Ground Shipping included for cont'l US

MCT-66-Plus
MCT PLUS 66 lb. capacity counting scales meet the highest technical weighing requirements, as well as meet your demands for a simple operating design and user-friendliness at the most affordable price available.
MCT+ 66 lb. capacity counting scales are ideal for general hardware, industrial and educational weighing applications requiring parts inventories.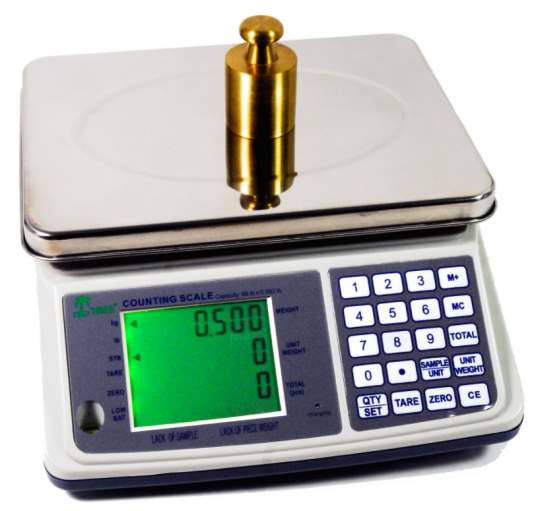 Ground Shipping included for cont'l US
MCT 66 PLUS - 66 x 0.002 lb
Product Features
•0.8" LCD w/ backlight
•30,000 divisions/ 1.3m internal resolution
•AD update speed: 10HZ
•7.5" x 10" Platter
•ANYCAL Calibration software
•AC Adapter and rechargeable battery included
•Units: g, oz, lb, dwt, ozt, ct
No rating yet... Be the first to rate this product!