VisionTechShop TVP-60B Price Computing Scale 60 lb
The VisionTechShop TVP-60B retail scale provides 10 indirect PLU's and RS-232. The TVP Series is great for Candy, Coffee, Deli, Seafood, Bakeries, Farmer's Market locations and more. Displays on front & back. NTEP approved Legal for Trade. Capacity: 60 lb

TVP-60B
The VisionTechShop TVP-60B commercial price computing scale is perfect for farmers who are looking to sell products by the pound. This NTEP legal for trade scale is accurate and portable and priced right. Order one of these TVP-60B commercial scales today.
Vision Tech Shop TVP-60B Retail Scale Details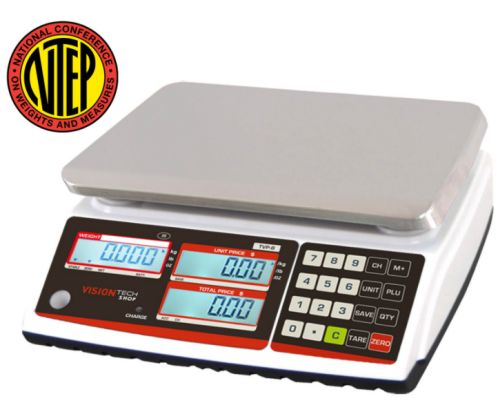 Lb/Oz/Kg switchable, Easy Operating, NTEP Approved Legal for Trade, Coc #19-038
Easy to Clean Stainless Steel removable platter for easy cleaning, Platter Size 10.5 x 8" (W x D)
Standard RS-232 interface can connect to Printer
Easy to Read LCD with Backlight, 10 Indirect PLU for selection, Adapter, Dust cover included, Battery Operated
Capacity 60lb x 0.01lb, 960oz x 0.2oz, 30kg x 0.005kg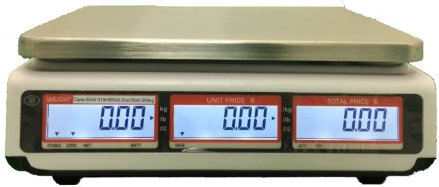 Other Capacities Available
TVP-12B 12 x 0.002 lb
TVP-30B 30 x 0.005 lb
No rating yet... Be the first to rate this product!