Revere 792 Compression Canister 50K
Revere 792-B10-50K-35P5 Compression canister stainless steel load cell features 50,000 pound capacity. IP68 NTEP Approved. Complete with 35 ft of load cell cable.

52756-2425
Revere Transducers 792 Compression Canister, Stainless Steel
Welded-seal, IP68, NTEP 1:10,000 Class IIIL Multiple Cell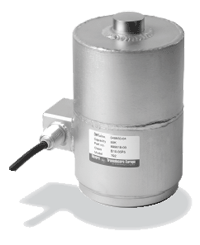 Revere 792 Load Cell Spec Sheet (pdf file)
No rating yet... Be the first to rate this product!