LVS-XL 44x22 Veterinary Scale 700 lb.
$

483.00
Reg. Price $525.00
You Save $42.00
InStock
The LVS-XL is an extra large veterinary scale with 44" x 22" platform and 700 pound weighing capacity. Weighing small to large animals just got easier by adding the LVS-XL vet scale to your office or kennel. It's 44 inch long by 22 inch wide stainless steel platform is large enough for some Llamas and Alpacas yet accurate enough for smaller breeds of dogs. Capacity: 700 x 0.2 lb Ground Shipping included for cont'l US

LVS-XL
Ground Shipping Included for cont'l US
Animal hospitals and veterinary clinics love the performance and value of the LVS-XL scale which features a large easy to clean 44" x 22" stainless platform with four load cells. Its remote display with large Backlit LCD gives easy viewing. The display can be used on a desk top or wall mounted with the included hardware. For weighing small to large animals you cannot beat the overall quality and value of the LVS-XL. Its large 44x22 base is large enough for some Lamas and Alpacas yet small and accurate enough for the smaller breeds of dogs. Also please note that the LVS-XL comes to you factory calibrated so once you receive the scale, unpack it and you're ready to weigh -- no need to calibrate. (ideally, only trained scale technicians with certified weight should attempt to calibrate the item)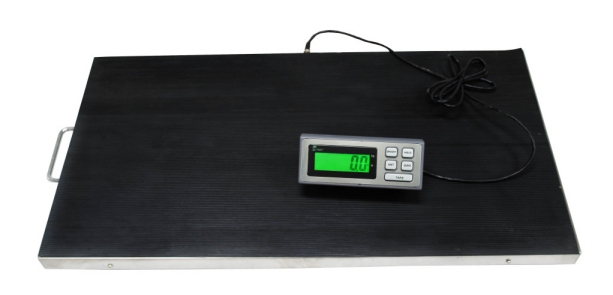 Capacity: 700 x 0.2 lb / 320 x 0.1 kg
Platform Size: 44" x 22" x 2"

LVS-XL Features
"Hold" Feature compensates for movement on the platform allowing you to capture exact weight of animal
Four (4) Function Keys: "On/Off" "Hold" "Unit" "Tare"
100% Tare allows the ability to tare the Handler to obtain the weight of the animal
Large easy to clean stainless platform
Remote Backlit LCD (1") display for easy viewing in any light
110VAC power supply or (Six AA battery not included)
Switchable units – lb, kg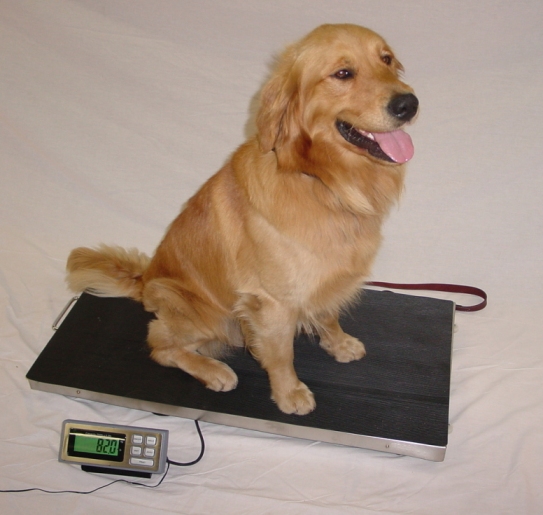 LVS-XL Vet Scale comes complete with Rubber Mat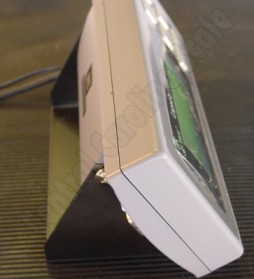 Easily mount digital readout on table or wall.
Easy to Read Backlit LCD display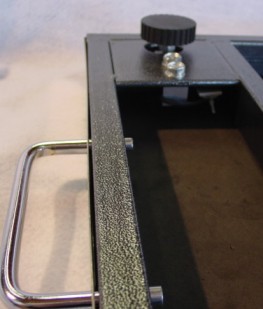 Four adjustable leveling feet to ensure accurate weighing
LVS-XL 44x22 Veterinary Sca... reviews

Global Rating: 4.00 from 2 reviews
See all reviews
Add your review of this product
Scale
Oct 29, 2016
Joan Posthumus
Phoenix AZ US
The scale works great. The reason I am giving it 3 stars is one of the scale wheels was broken when I opened the box. I am leaving it in one place so I... more...

LVS-XL 44x22 Vet. Scale 700 lb.
Nov 16, 2013
JAMES DUNCAN
NORMAN OK US
This is a very nice scale. I have a very large dog who needs to lose some weight, and it is perfect for him. It is very sturdy, and the measurements are... more...