Today there are many choices when it comes to light industrial floor scales. Some people call them pallet scales, while other folks call them warehouse scales. Truthfully, there are many different ways that customers refer to a standard four foot long by four foot wide scale that sits on the floor. These work great in a warehouse setting if you're looking to weigh pallets.
The point we were going to make is not all floor scales are created equal. What we recommend is to make sure you choose a scale with a reputable manufacturer. Names like (Avery Weigh-Tronix, B-Tek, Rice Lake, etc...) Brecknell scales ship from Avery Weigh-Tronix.
This scale system used to be part number 56977-0027 and included a plastic 200E indicator which was very popular. However Brecknell felt it was time to upgrade the system to a digital indicator that was built a little tougher and they now include the SBI-521. In our opinion, we prefer the discontinued 200E indicator or the Brecknell SBI-505 indicator. You can't get the 200E any longer but you can get the DSB floor scale with SBI-505.
Brecknell, is a respected brand in the floor scale market. Brecknell is actually housed at the Avery Weigh-Tronix factory in Fairmont, Minnesota. And, we all know how well known and respected AWTX is in the industry. That's just one reason why we highly recommend Salter Brecknell floor scales. These ship direct from the manufacturer once you place your order.
The Salter Brecknell DCSB Pegasus 48"x48" 5000 lb floor scale is manufactured using painted mild steel, (4) alloy tool steel potted NTEP approved load cells, ABS Junction Box, powder coat paint, and NTEP at 5,000 divisions. The system comes to your door pre-calibrated with a Brecknell SBI-521 digital weight indicator and 15' interface cable. This is the ideal system for customers who want value and reliability.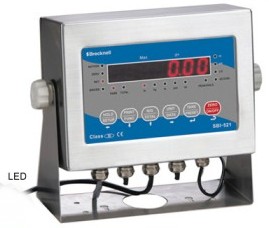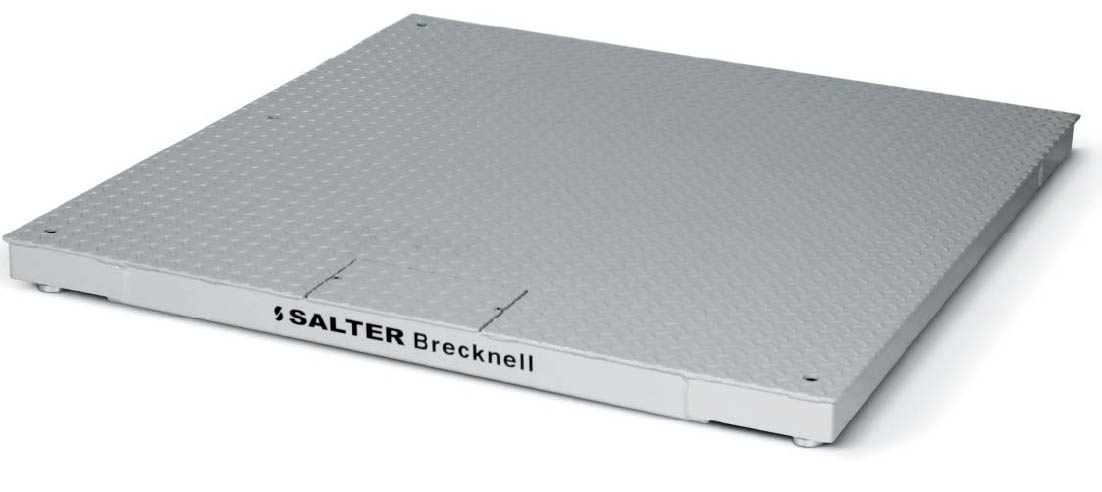 Pre-calibrated - Digital Indicator and floor scale calibrated at the factory prior to shipment.

Easy Installation - Units can be placed into service with little or no on-site installation required.

Capacity & Size - Match a capacity and size with with any of the combinations below.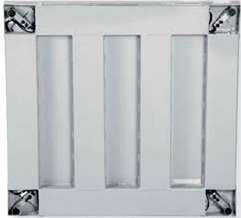 DCSB Standard Series Plus Salter Brecknell SBI-521 Indicator
DCSB Manufactured using mild steel, 4 alloy tool steel potted load cells, ABS J-Box, powder coat paint, top access J-Box, top access leveling foot, top access eye bolt threads and NTEP at 5,000 divisions. Pre-calibrated with SBI-521 and interface cable.
Other Salter Pegasus DCSB models available include:
Price includes freight in cont'l US to business addresses only (Zoned Commercial) with a loading dock or fork-lift. All other charges are the buyers responsibility. (Liftgate, Residential,Construction,Military)
Salter Brecknell DCSB Pegas... reviews

Global Rating: 4.09 from 11 reviews
See all reviews
Add your review of this product
Great Scale
Dec 14, 2012
Caliber Cast Stone
O'Fallon MO US
Perfect for our needs - accurate, fast, easy to read display, well built and designed. more...

Admin
Sep 24, 2012
Martha Peebles
Marietta Ge US
So far so good. Would be better if was easier to move. We tried to check on a caster option but it didn't seem available. more...

GOOD ITEM
Jul 11, 2012
Jason
Maryville MO US
Never bought a floor scale before so didn't know how hard it would be to use. This thing is really simple to use. I think the hardest part was just getting... more...

GREAT SCALE
Apr 26, 2011
Bob
Brandon FL US
Only complaint is the digital controller is hard to find when un-packing, otherwise great scale more...

Works just like it should
Mar 22, 2011
Brian
Lawrence KS US
Good scale, easy to set up. Works better than our old one. Not much more to say than that. more...