1000g Entry Level Test Weight Kit
$

79.95
Reg. Price $180.00
You Save $100.05
InStock
This is an entry level 1000 gram weight kit. These are nickel coated test weights. They are accurate however they are not certified and come with no paperwork. This is a good set of test weights and case for those of you on a tight budget. Set includes: 1ea 500g, 1ea 200g, 2ea 100g, 1ea 50g, 2ea 20g, 1ea 10g
Weight-Set-1000g
This is an entry level style 1000 gram weight set. If you're on a tight budget or just looking for a set of nickel coated weights to check your balances periodically then this set might work out well for you.
This set does not come with any certification and these are not "high end" test weights that you can use in important settings like checking legal for trade scales for accuracy. In those instances you will want to choose one of our Rice Lake metric weight sets.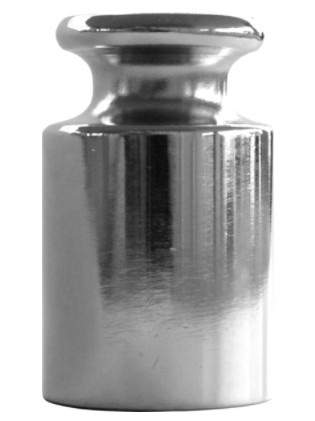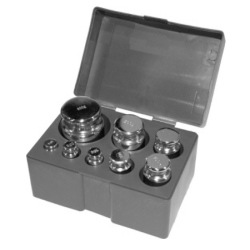 ITEM NUMBER ........... DESCRIPTION
Weight-Set-1000g ......... Weight Set (includes: case, 500g, 200g, (2) 100g, 50g, (2) 20g, 10g)
No rating yet... Be the first to rate this product!