The WS-505 300 lb. NTEP certified wrestling scale is an affordably priced, high quality weighing system designed to provide you many years of service. The scale includes an easy to read bright red LED Display, construction of Powdered painted mild steel indicator, heavy duty cast base with stainless steel shroud. NTEP Certified, RS-232— Standard DB9 connection with time and date. Platform is 20" x 20"
The digital scale is a multipurpose electronic weighing scale that can be used for multiple applications in many different locations. You could use this in a locker room, gymnasium, tournament weigh-in and much more. The legal for trade scale operates on standard 110VAC power / rechargeable battery and features a three hundred pound capacity with tenth of a pound readability.
The system also includes a column that connects to the scale platform and holds the digital weight indicator for easy viewing. If you wish you may use the scale without the column as well. The scale is reliable with low maintenance single load cell design.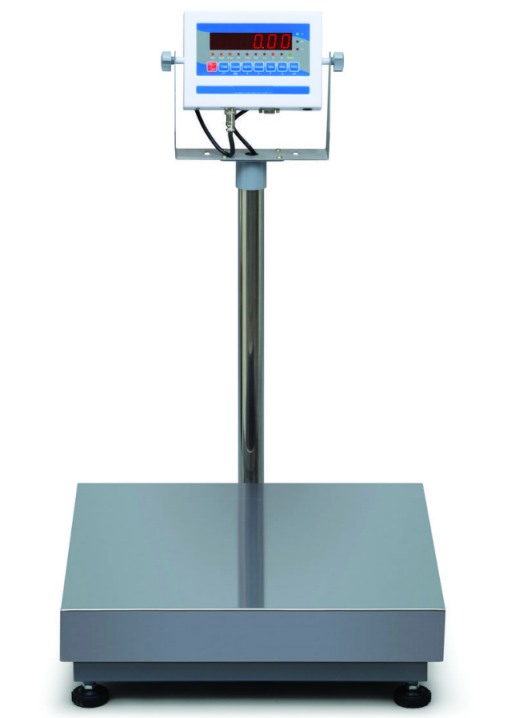 WS-505 WRESTLING TOURNAMENT SCALE FEATURES
Calibrated with NTEP LED Indicator
Low Cost, High Performance
Large, Easy to Read Red LED Display
Power: 110VAC / Rechargeable Battery
Construction - Powdered painted mild steel indicator, cast base with stainless steel platform cover
Serial port - RS-232 Standard DB9 connection
NTEP Certified Indicator & Base
ITEM # ....................... CAP x READABILITY ............ PLATFORM
WS-505 ............................ 300 x 0.1 lb ....................... 20" x 20"
No rating yet... Be the first to rate this product!