We are pleased to offer you wrestling scales which are ideal for participants to keep track of their weights both at school and at home. The WS-500 is a great choice for wrestlers looking to keep their weight in check without spending a fortune. This proven scale features a 22" x 22" weighing platform and a 500 pound capacity. The scale increments up and down from zero to five hundred in two tenths of a pound increments for superb accuracy. The scale includes a floor stand which can easily hold the digital indicator.
You can operate the WS500 on standard 110VAC power or AAA batteries for on-the-go weighing. Ideal for high school or college team wrestling scales or keeping track of your weight at home, the WS-500 can meet your needs. The indicator can be placed on a tabletop or permanently mounted on a wall using the integrated adjustable bracket. The WS-500 portable wrestling team scale is durable enough to handle your application.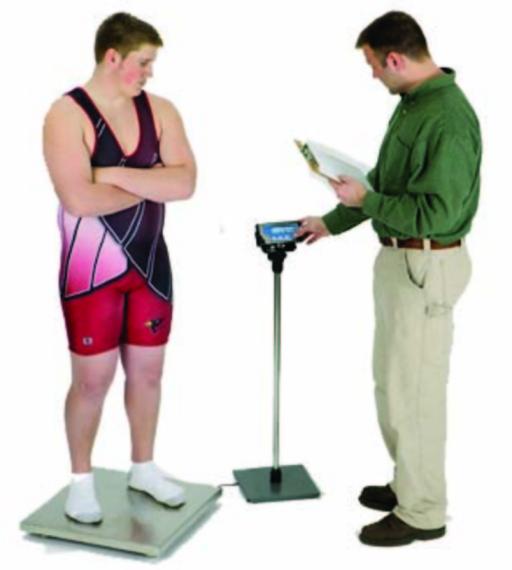 SPECIFICATIONS
Capacity: 250 kg x 0.1 kg / 500 lb x 0.2 lb / 500 lb x 5 oz
Platform Dimensions: 22" L x 22" W x 2" H
Indicator Features:
Display: Five 16 mm / 0.625" digits LCD
RS-232:10' interface cable (DB-9)
Keyboard: Hold/Print, Units, Tare, On/Off/Zero
Units: lb, kg, lb/oz
Power: Four AAA batteries or 6 VDC, 500mA
Battery Life: ~ 20 hours
Operating Temperature: 5° C to 35° C / 41° F to 95° F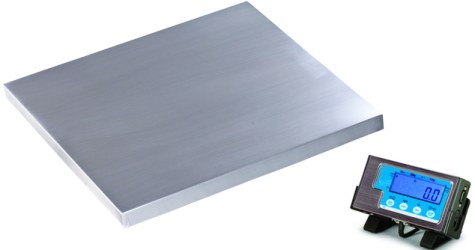 MODEL ......................................... DESCRIPTION
WS-500 ............................. 22" x 22" Capacity: 500 x 0.2 lbs
No rating yet... Be the first to rate this product!