The Tor-rey LPC-40L digital price computing scale with NTEP Legal for Trade 40 lb capacity is a great choice for legal for trade weighing on a budget. And if you order on this page you can receive the hard shell carry case as part of this bundled package. This is a fantastic value and includes a carry case! The LPC 40L scale has the functionality you need without requiring a lot of space.
Make your life simpler at the market when a customer buys some produce with the Tor-rey LPC40L series NTEP Approved price computing scales. Designed for portable use with AC power and built in rechargeable batteries, the Torrey LPC-40L series is ideal for deli's, bakeries, candy and coffee shops, convenience stores, produce markets, hardware stores and more. Weight display on front and back.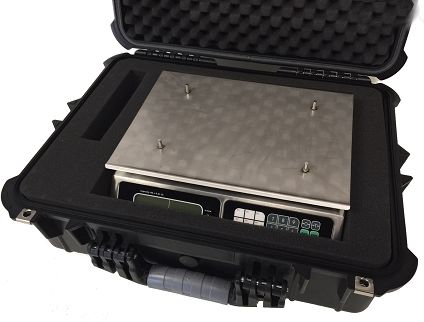 This retail scale is a great tool for smaller markets, delis, grocery stores, butcher shops and bakeries, and is very popular at farmers markets thanks to its portability. Designed for minimum maintenance, the LPC-40L offers an easy-to-operate keypad and easy-to-read displays on the front and back to take the guesswork out of calculations. 8 direct access memory keys allow for easy access to your most common items with the added functionality to retrieve information on up to 100 additional items.
Featuring an AC adapter and built-in rechargeable battery, this scale will meet virtually any weighing need in a variety of settings. The L-PC-40L will expedite the customer service process and help avoid weighing mistakes by providing minimum divisions to 0.01 lbs on this 40 lb capacity scale. The brushed steel cabinet and detachable platter are easy-to-clean.
Features a 40 x 0.01 lbs Capacity / NTEP LEGAL FOR TRADE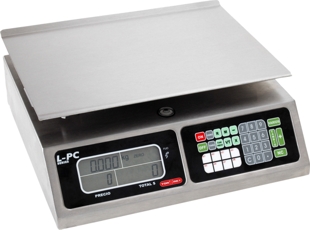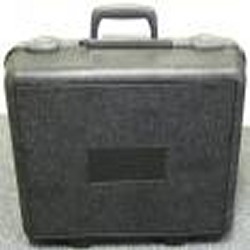 As part of this special bundled package, you also receive a hard shell carry case for your LPC-40L digital scale. This is a great item because it is no secret that the majority of abuse or damage a scale receives is during transit to / from the market to your house.
It's no secret what happens in many cases. You buy a new scale and sure you take care of it for a few months but after awhile you aren't quite as concerned or perhaps you're trying to keep re-using the cardboard box that the scale shipped in. Spend a little money and purchase one of thee carry cases for the Torrey LPC-40L scale.
Scales get thrown or dropped, items get placed on top of them. Power adapters get lost. Put a stop to all that by purchasing our LPC carry case. This Carry Case is ideal for Tor Rey LPC-40L scale. Made from high density polyethelene, the structure is double wall constructed for added protection with carry handle. Comes complete with Pick 'n Pluck foam for a custom fit.
L-PC-40L BUNDLE FEATURES
Portable -- Works in reduce space thanks to its small size
Hard Shell Carry Case
8.7" x 11.8" platter size
115 VAC Power & Rechargeable battery
100 Price memories
8 Direct access memory keys
Backlight Display
Brushed Steel construction
NTEP Legal For Trade
Capacity: 40 x .01 lbs

Tor-rey L-PC-40L offers what you need. So if you need a dependable and functional scale at a very affordable price, choose the LPC-40L scale bundle with carry case
No rating yet... Be the first to rate this product!