If you're in the market for precision laboratory balances, we hope you will purchase them from us! In your search, you may have seen balances with something called internal calibration. If you have to pick between two calibration options, which do you choose? How are they different? What are the positives and negatives of each type? All balances should be calibrated on a regular basis, but the higher resolution weighing instruments, like analytical or micro balances, calibration is even more important. Let's see what Adam Equipment thinks about the subject below.
External Calibration
External calibration is the process of manually calibrating a balance with a predetermined test weight. Basically, users set the weighing instrument to calibrate (manually or through menus with digital balances), put the calibration weight on the balance and verify that the weight displayed is correct.  The calibration masses need to be treated with extreme care; they must be properly maintained in order to stay the same weight. External calibration is dependent on a few factors: the conditions of the calibration masses and whether the user is calibrating the instrument properly.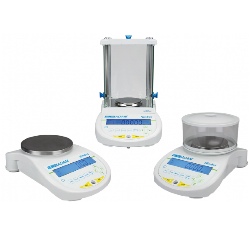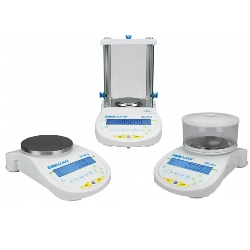 Internal Calibration
Internal calibration is a process that uses the balance's inner mechanism to self-calibrate. This is usually accomplished through menus using the balance's display and keypad. This option adds cost to the balance price, but users don't need to buy a full calibration set to calibrate the balance.
Some balances with internal calibration feature automatic internal calibration. This adds cost to the price of the balance, and is usually only available for lab balances (precision, analytical and semi-micro, for example). Users can set the balance to calibrate automatically at a predetermined time intervals, if there are temperature changes in the environment the balance is used in, if power is lost, etc. This feature can be very useful for busy labs; users don't have to perform the calibration process and there's no chance of anyone forgetting, so the balance gives reliable results and the user can focus on preparing samples or other tasks.
So which option is the best for you?
When it comes to Internal Calibration vs External Calibration, it depends on your particular situation. If you have the time to have your balances checked and calibrated on a regular basis, balances with external calibration might be the best option.  However, if you don't want to purchase and maintain an accurate weight set, internal calibration will likely save time. If you know there will be a lot of changes in the environment that may affect the accuracy of the balance, automatic internal calibration can save you time and money in the long run. Consider how much time you'll be spending calibrating the balance, and whether that time would be better spent on other tasks.