TI-700 Fishing Tourney Scale System
$

1,195.00
Reg. Price $1,499.00
You Save $304.00
The TI-700 scales are particularly suited to fishing tournament weigh-in applications. These are affordable scales with accurate weights up to 50 lbs. This scale operates on standard AC power and built in rechargeable battery (both included). This enables both portability or permanent installations. A simple to read LCD display can be wall mounted for easy visibility. 12x14 50 x .01 lb

TI-700-Fish
We've sold a lot of scales to fishing clubs and tournament directors over the years. We have learned what many of the clubs like to see in their tournament scales and we have put together a great selection of fishing tournament scales designed to save you money. The newest scale in our lineup is the TI-700 series. This scale features NTEP legal for trade components and is designed for fishing tournament weigh-in customers. It includes the basic features you've been asking us for without all the bells and whistles that drive the costs way up.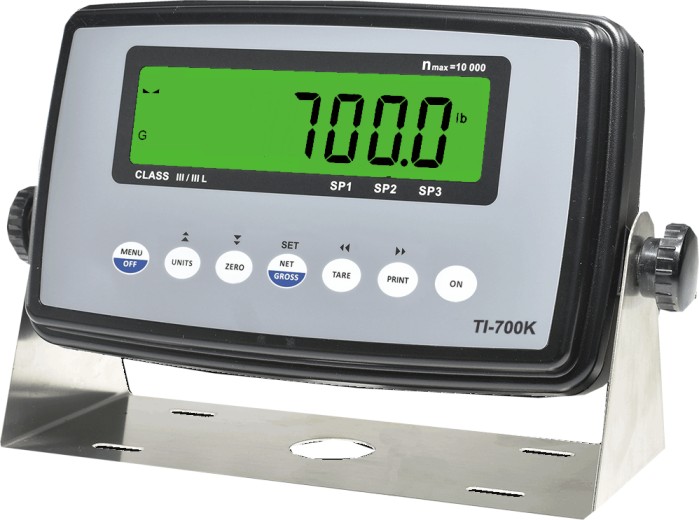 The TI-700 series is an NTEP certified digital indicator with 12x14 scale platform with a 50 pound max capacity. The front half of the readout enclosure is made of Polycarbonate, and the rear half of the enclosure is made of durable and waterproof ABS. It is equipped with a large multi-color LCD display and capacitive touch keypad. It is capable of driving eight 350 ohm strain gauge load cells. This simple device can handle a multitude of functions. Applications include Hold and Live Weight. Standard communications include one RS-232C port. It's powered by standard 110VAC and an internal rechargeable battery.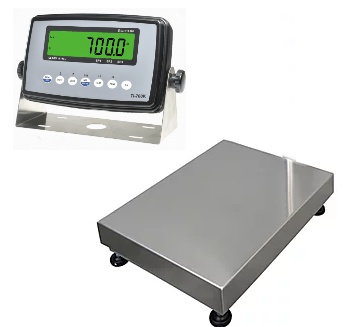 MODEL ............... CAPACITY ........... POWER ........... PLATFORM
TI-700 50 x 0.01 lb AC / Batt 12" x 14"