If you're in the market for a 500 pound capacity alloy steel high quality shear beam load cell then you have found the perfect choice in the Sensortronics 65023-500-0107 at an outstanding price. The Sensortronics brand of load cells is a premium brand of single end beam load cells. The Sensortronics 65023A shear beam load cells offer 3 mv/v, 0.03% non-linearity, 350 ohm, 20 ft 4 conductor cable, nickel plated steel, IP67. As with all our products we offer great selection and fast shipping.
P/N DESCRIPTION
17125 65023-500-0107 Load Cell Cap: 500 lb (non ntep)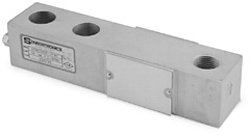 No rating yet... Be the first to rate this product!