We've talked about cannabis and marijuana scales for the past several years and have provided you with a lot of purchasing options. Of course, we always recommend you contact your state to determine what is required when it comes to scales and also other things such as today's topic, METRC.
With the evolving cannabis industry, the requirement to report all plant-related information to METRC creates a burden of both time and money, challenging cultivators to find a cost-effective and accurate data capture method.
Together with Outlaw Technology's OG Harvest System, select OHAUS balances can meet all of these needs. Outlaw's OG Harvest System utilizes RFID technology and ties directly into the OHAUS family of scales to automate harvest data capture.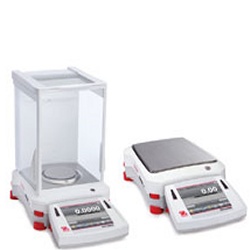 Integrating balances into a tracking system allows for direct digital transfer of weighing results, offering speed and accuracy aimed at increasing the efficiency of the workflow and eliminating the mistakes that often accompany manual weight entry. This system provides a plug-and-play interface that eliminates manual data entry, proven to reduce labor by an average of 50% and lets you focus on what matters most – your plants.
OHAUS balances offer a wide variety of connectivity and systems integration capabilities, featuring standard communication options including RS-232, USB, and Ethernet, as well as a standardized command set and print output across all OHAUS balances. Be sure to browse the OHAUS portfolio that we offer, and find the perfect fit for your needs!