The subject of this months article is medical cannabis approved scales. This is a developing market that frankly many of us are still learning about. Medical marijuana and recreational cannabis is being legalized in more and more states. Based on the research that we can find, it appears that around twenty five states have some type of law legalizing marijuana in some way. And it would appear possible that more states will be studying this as they look to tax the sale of cannabis. A few states have even legalized marijuana for recreational use.
In doing a little research for this summary we were surprised by how many sources utilize cheap pocket scales as their main choice for weighing the marijuana that they intend to use in their products or sell. As we've written in the past, pocket scales are ok but there are so many better choices available when searching for medical marijuana dispensary scales online.
What are marijuna digital scale requirements? In our opinion, we recommend that businesses in this field use legal for trade scales in as many areas of the business as possible.  We have quite a number of good scales available to meet those requirements. We make this recommendation mostly for consistency and accuracy. You see for a scale to actually be legal for trade, it has met certain standards for quality and accuracy that pocket scales can only dream of.
NTEP certified digital scales are a must with medical marijuana dispensaries. When it comes to choosing a scale, we highly recommend that you contact your local state weights and measures department to determine what rules and regulations you will need to achieve. In fact you may find out that not all legal for trade scales are permitted to be used in medical dispensaries.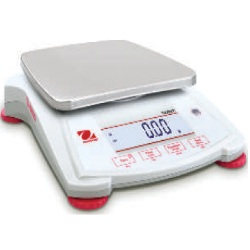 3 Top Requirements to be in Compliance with Medical Cannabis Dispensary Regulations
In our limited experience in this field, the following three subjects need to be considered if you are in the market for a dispensary scale.
The first requirement is for the scale to be certified by the National Conference of Weights and Measures and receive NTEP approval which includes a Certificate of Conformance number (CoC). An NTEP cert can take several months to earn and lets you know the scale has been thoroughly tested for accuracy.
The second requirement is what NTEP CLASS do you need? Many of our standard legal for trade scales that we sell are class 3. However, for medical marijuana sales, many states seem to be requiring a Class II digital scale. As we mentioned earlier, we recommend that you contact your state to make sure what the regulations are before you make your scale purchase.
The third requirement we have been told is for dispensaries selling less than one ounce of medical cannabis, the NTEP class 2 balance needs to display weight in increments of 0.01 grams.
So as you can see from the three requirements above, the first thing that you need to do is talk with your state to determine what scale(s) they recommend. IMPORTANT NOTE: Also, you might want to check with your state about putting your scales into service. Quite a few states expect you to purchase your scale and either have the state come out to your business and check and certify your scale OR the state will want you to have a certified local scale company come out to your business and check and certify the scale on site.
One other area you will need to determine relates to peripheral devices. If you use a point of sale (POS) or you think that you may buy one later, you need to make sure that your digital scale has a RS-232 port or perhaps a USB port. The same thing can be said for adding things like a printer to your scale.
In doing research for this article, I found the article linked below in which they discuss the state inspection process and how important it is for both store owners and consumers to have confidence that an honest and fair transaction takes place each time a purchase is made.
When you're spending upwards of $200 an ounce for legal weed, you want to make sure you're getting every single bud and flake you paid for.

Nicholas Brechun is on your side. It's his state-paid job to direct the testing of scales used by medical-marijuana dispensaries in Colorado, to ensure that what's being sold actually measures up.

Next week, that job description grows to include retail-marijuana stores that can begin legally selling on Jan. 1.

It's not just pot, though. The Colorado Department of Agriculture by law is charged with checking the accuracy of all scales used for everything from pomegranates to propane, to polled Hereford cattle — any item or commodity for which owners must have a state license to sell.

But the testing of marijuana scales has taken on a new prominence with medical cannabis and the passage last year of Amendment 64, which legalized recreational use for people age 21 and over.

Each of Colorado's 516 dispensaries has its scales inspected at least once a year.

On Monday, it was the turn of the Green Solution dispensary on Wadsworth Boulevard in Lakewood.

Brechun pulls out his black leather test kit that has small steel weights, each weighing precisely the amount stamped on it — 5 grams, 10 grams, 50 grams and so on.

Brechun starts with a 5-gram weight, placing it on the platform of the dispensary's Swiss-made Mettler Toledo scale. The scale's digital readout shows 5.00 grams — exactly as it should.

He moves through the progression of 10-, 20- and 50-gram weights. Only when he tests with the 100-gram weight — equivalent to about 3.5 ounces — is there the tiniest variation. The scale's display shows 99.98 grams. That's well within the tolerances allowed.

Besides, the discrepancy is in the customer's favor, even though it would take a microscope to see a tiny fleck of cannabis weighing 0.02 grams.

In a matter of minutes, Brechun completes his inspection of the dispensary's four scales.

"These scales are good," he says. "But that's to be expected."

Only a handful of scales at Colorado dispensaries have ever tested outside of tolerance ranges. When they do, inspectors order them to be recalibrated, and then they are tested again.
One other point that I want to make refers to the types of digital scales available that are legal for trade. The link below mentions a Class III price computing scale. You could use that scale perhaps in certain situations, but the odds are that most price computing scales are not going to provide medical marijuana sellers with the accuracy and precision that they expect.
Two basic types of scales are available for commercial transactions. Price computing scales are scales that can be set to automatically compute the final total price; some models will also print labels. Examples of this type of scale are found at the deli counter of many grocery stores. The other basic scale type is a direct weight scale. This scale only determines weight. Examples of this type scale are found at businesses where precious metals are bought and sold. We recommend that you have your scales serviced on a regular basis to assure accurate measurements and to prevent device malfunctions. You should have a service agent registered with the Washington State Department of Agriculture perform the service.
All scales are classified into groups. The COC number on the plate will indicate the class of scale being used. If you are a producer or processor and buying or selling more than one ounce of marijuana product you must use an NTEP approved scale and at least a Class III scale with a division size of 1.0 gram or less. You must also register your scale by including it as an endorsement on your Washington State Business License.
The products you package and label for retail sale are subject to a net contents regulatory inspection. If you are packaging products in quantities of one ounce or less we recommend you use an NTEP approved Class II scale with 0.1 gram divisions or less. 
Recommended Legal for Trade Dispensary Scales
Unless you've been doing this for awhile and already know all the requirements, we recommend that you contact your state weights and measures and determine what scale(s) you need. Then take a look at our recommended Medical Cannabis Scales below. As you can see from the list below, we always recommend quality legal for trade digital scales. Dispensary scales should be NTEP approved scales which meet the requirements for over the counter dispensary sales. Based on the research that we have done, NTEP Class II approved to 0.1g are ideal for dispensaries in most states, including California, Colorado, and Washington. When it comes to Oregon dispensaries, best we can tell, the requirement is NTEP Class I approved to 0.01g.
Please note in the table below that often the scale is capable of displaying several decimal places but is actually only Legal for Trade when set up to display the NTEP readabilty.
| | | | | |
| --- | --- | --- | --- | --- |
| MFG | MODEL | PART # | CAPACITY x READABILITY | NTEP CLASS / READABILITY |
| Vibra | ALE-1203 | 2-ALE-1200-122 | 1200 x 0.001 g | (NTEP Class I 0.01g) |
| Vibra | AJ-320 | 2-AJ3-N320-122 | 320 x 0.001g | (NTEP Class II 0.01 g) |
| Vibra | AJ-620 | 2-AJ3-N620-122 | 620 x 0.001g | (NTEP Class I 0.01 g) |
| Vibra | AJ-1200 | 2-AJ2-N120-122 | 1200 x 0.01g | (NTEP Class II 0.1 g) |
| Vibra | AJ-2200 | 2-AJ2-N220-122 | 2200 x 0.01g | (NTEP Class II 0.1 g) |
| Vibra | AJ-3200 | 2-AJ2-N320-122 | 3200 x 0.01g | (NTEP Class II 0.1 g) |
| Vibra | AJ-6200 | 2-AJ2-N620-122 | 6200 x 0.01g | (NTEP Class I 0.1 g) |
| Vibra | SJ-420-NT | 2-SJ2-N420-022 | 420 x 0.01g | (NTEP Class II 0.01 g) |
| Vibra | SJ-620-NT | 2-SJ2-N620-022 | 620 x 0.01g | (NTEP Class I 0.01g) |
| A&D | FX-1200iN | 163641 | 1220 x 0.01g | (NTEP Class II 0.1g) |
| A&D | EK-1200i | 97753 | 1200 x 0.1g | (NTEP Class II 0.1g) |
| Ohaus | SJX1502N/E | 30253056 | 1500 x 0.01g | (NTEP Class II 0.1g) |
| Rice Lake | TP-420NT | 108155 | 420 x 0.001g | (NTEP Class II 0.01g) |
| Rice Lake | TP-1200NT | 163604 | 1200 x 0.01g | (NTEP Class II 0.1g) |
| Rice Lake | TP-6200NT | 163606 | 6200 x 0.01g | (NTEP Class II 0.1g) |
The group of medical marijuana dispensary scales above is not an exhaustive list but it is a highly thought of list of really good digital scales that we have confidence recommending to you for your business. These scales are built by reputable manufacturers and have earned the NTEP approved legal for trade status. If you need assistance choosing an approved scale, please contact our customer service department and we will assist you promptly as we've done since we started in 2005.